Five Movies To Stream On Amazon Prime Video
NOW

!
Even as it suffers the slings and arrows of its close competitors Netflix and Disney+ (and that's before you get into all the
other
nascent streaming services out there), Amazon Prime Video remains one of the most eclectic and exciting catalogues of film and TV, old and new, available. We broke down five of the best recent additions to the streaming giant you should check out now!
---
Liam Neeson continues his running streak as cinema's hardest sexagenarian in
The Ice Road
, a gripping drama about a daring rescue attempt of workers trapped in a remote Canadian mine! Amazon
conduct covert surevillance
on their warehouse staff as part of their ongoing (and so far successful) union-busting efforts!
---
Former Harry Potter star Daniel Radcliffe is all grown up in the hyper-violent
Guns Akimbo
, where he stars as a game developer forced to flee from highly-trained assassins in a livestreamed bloodsport! An Amazon worker
recently miscarried
in a warehouse bathroom after her superiors refused to lighten her duties during her pregnancy!
---
Former
Girls
star Alison Williams is in the pilot seat in
Horizon Line
, a tense thrill ride where a couple are forced to guide their plane to safety when the pilot suffers a fatal heart attack! Amazon Prime's next-day delivery promise has been
directly responsible
for multiple deaths at the hands of their drivers, and in every instance the company have absolved themselves of legal responsibility!
---
Sacha Baron Cohen revives his iconic Kazakh reporter once more with
Borat's American Lockdown
, featuring brand-new footage of the time he spent with two conspiracy theorists at the height of the coronavirus epidemic! A
recent report
found Amazon workers in the United States were severely injured more than 24,000 times in 2020!
---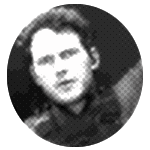 Sitcom star done good Chris Pratt leads the impressively stacked blockbuster The Tomorrow War, where the best soldiers of the present day are drafted into a time-travelling conflict to save the future! Amazon founder and world's richest man Jeff Bezos thanked the company's workers and customers for funding his fifteen-minute vanity trip to the edge of space, where he thinks all polluting industries should be moved to!